(Updated April 2023) It's fascinating to know that the benefits of blogging industry is now more than 20 years old. What's more fascinating to know is every third website on the internet is a blog. Over the years, people have utilized the power of blogs in many different ways like teaching a subject, sharing personal experiences, updating people about a cause, reviewing products, promoting their business, etc. And not just individuals, businesses and non-profit organizations have equally reaped the rewards of blogging regularly.
Businesses around the globe are tapping into the potential of a blog every day and it's only expected to grow in 2023 and beyond. If your business does not have a blog already, this article will help you know how your business can benefit from having one. If you already have a blog section on your business website that is not actively updated, the following points might be the push you are looking for.
Let's dive straight into the top benefits of blogging for your small business:
Increase Brand Awareness
People use search engines like Google every day to learn about the products and services that you sell. Blogging is a cost-effective way for small businesses to drive new traffic through search engines and helps in increasing brand awareness.
Other forms of digital promotions like social media marketing and google ads are effective as well, but they come with an ongoing cost and most of the time only work to the extent of the marketing budget you spend. On the other hand, you only have to invest once to write a high-quality blog article. And when it is created around an evergreen topic it will keep attracting new traffic for months or even years to come, taking the brand awareness aspect even further.
Today, over 77% of the people on the internet read blogs regularly. This shows how blogging is still an effective form of content marketing and will be for years to come. Because people still love to consume long-form content when researching about any topic, product, or service.
Higher Search Rankings
Truth be told, ranking on the top of search engines (like Google) for search terms related to your business is not as easy as some people make it sound. If we dive a bit deeper into what search engines actually want then you will discover they just want to make sure they are delivering the best results to the searchers, so they keep coming back. Because that's how those search engines can keep showing ads on the search results page and make more money. But what does that have to do with having a blog on a business page, you might wonder?
The answer is when you start publishing relevant content on your blog, search engine crawlers start understanding the purpose of the website better. And when it's updated regularly with new and quality content, the search engine algorithms notice it and incentivizes the website by pushing it above the competitive websites that have outdated and low-quality content. So, the more articles, the better rankings you can expect.
Do note: this is not the only factor that ensures higher search engine rankings but is considered as one of the most powerful on-page SEO strategies.
More Conversions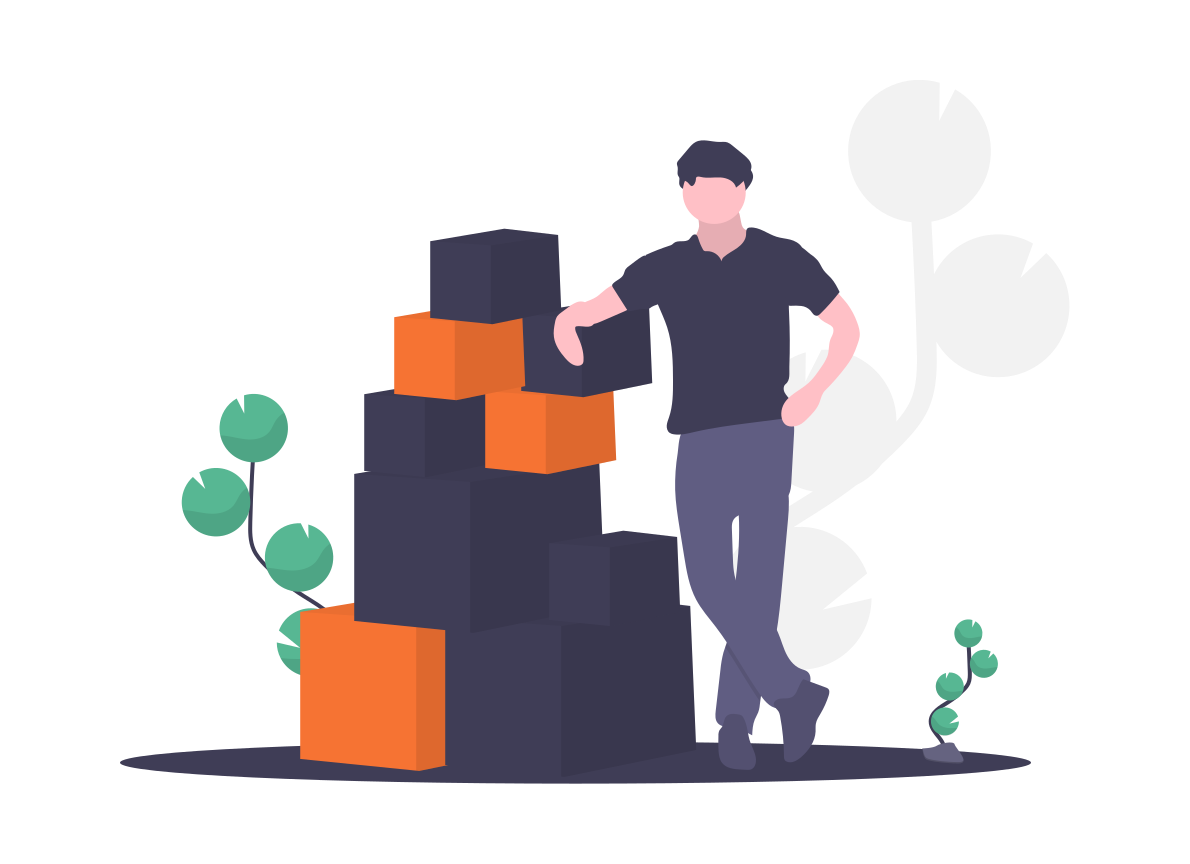 Getting traffic to a business website is not enough. The visitors must convert into a lead and ultimately convert into paying customers. This process of customer acquisition is known as a conversion funnel.
It refers to the three stages that a person goes through before turning into a customer, namely, the awareness stage, the consideration stage, the decision stage. All three stages are equally important and need to be optimized as much as possible to increase the conversion rates. Blogging helps in optimizing all these stages.
For example, a blog post with benefits, tips, or a checklist can attract new visitors to the website that are interested in what you have to offer. Similarly, a "how-to" article is effective in converting customers that just need a little push or a little extra information about a product or service.
Finally, an article discussing the experience of your existing client or a case study of an existing client will be enough for customers who are in the decision stage. They are already interested and have considered your product. All they need to make a buying decision is some sort of proof that your product or service is worth the value they are going to spend. Case studies and testimonials are good enough proof to convert leads into customers.
The best part is the quality of the leads you attract through the blog is high because they have done their homework about you and have gathered most of the information they need to make the final decision. So, that is how having an updated blog can help your business get more customers.
Build Long-Term Customer Relationship
One of the mistakes that many business owners make is they think having more new customers is the only way to increase their revenue. This may work in rare cases but for the majority, building a long-term relationship with their customers is the secret to more revenue and also new customers. Sharing informative blog articles with existing customers regularly through email newsletters is a good way to build long-term customer relationships.
Staying in touch with customers and prospects through newsletters keeps your brand on top of the readers' minds. So when the time comes they are very likely to come to you or refer your business to their friends. This has been proven to work in the past and will continue to work in the future as well. In fact, not just with blogging, staying in touch with your audience through any channel yields better results in terms of sales and new referrals.
Generates Backlinks
Search engines are constantly crawling new websites every day. How do you think they will decide what websites are the best for a particular search phrase? One of the factors is the authoritativeness of a website. Posting high-quality content regularly is just part of the game. The other part is that it should be talked about in other places on the internet. Other websites should place a link inside their content that links back to a page or blog post on your business website. These links are called backlinks.
Successful websites focus on publishing good blog articles which people can easily find and link back to. When search engine crawlers see hundreds of links on genuine websites that are pointing back to your business website, they start treating your website as more valuable. When more and more genuine websites and social media accounts keep linking to your website, it leaves a positive impact on the authority and search rankings of a business website. So, that's how blogging can help establish authority in the eye of visitors and search engines.
Did you know: Businesses that blog get 97% more backlinks than those without a blog.
Shows Expertise
People on the internet are more informed than ever. They don't trust a website at face value anymore. They want to make sure a business is as good as their website's homepage. This is especially true when it's a business that provides a service, but it applies to many product-based businesses as well.
One of the best ways to build trust is by showing your expertise. You can do so by publishing articles that are related to your products or services. Or talk about topics that are actively being discussed in your industry. This technique works for both B2B and B2C businesses and gives you an edge over your competitors.
Blogging has helped us and our clients attract more leads, build more awareness and generate more revenue. We believe in what we talk about and are committed to helping small and medium businesses by sharing informative articles and providing the latest online marketing services that work.
Share this article with your friends who would benefit from starting a blog. Subscribe to our newsletter to receive more helpful articles just like this one. Connect with us through our contact us page to discuss how our blogging and SEO services can help in your business.
You can also call us on 248-509-5518 for a free consultation.